The Latest…
DECEMBER 2016
IndieWire has announced the exclusive release of the third season of my show The New Adventures of Peter and Wendy  on the exciting fullscreen platform. Read Article on IndieWire – Watch on fullscreen
WINNER – The New Adventures of Peter and Wendy won Best Webseries at the Hollywood & Vine Film Festival
---
"The New Adventures of Peter and Wendy"
The fan-favorite, award-winning web series The New Adventures of Peter and Wendy has begun distribution of its third (and final!) season.  Click here for the full distribution plan.  I executive produced, co-created, and starred in the project (as the immortal man-child Peter Pan).  You can watch the first two seasons of the adventure right here (Season Three will hit YouTube in February):
---
Pemberley Digital's "Welcome to Sanditon"
I was Edward Denham in the transmedia webseries Welcome to Sanditon from Pemberley Digital.  Click below to view clips and get more information: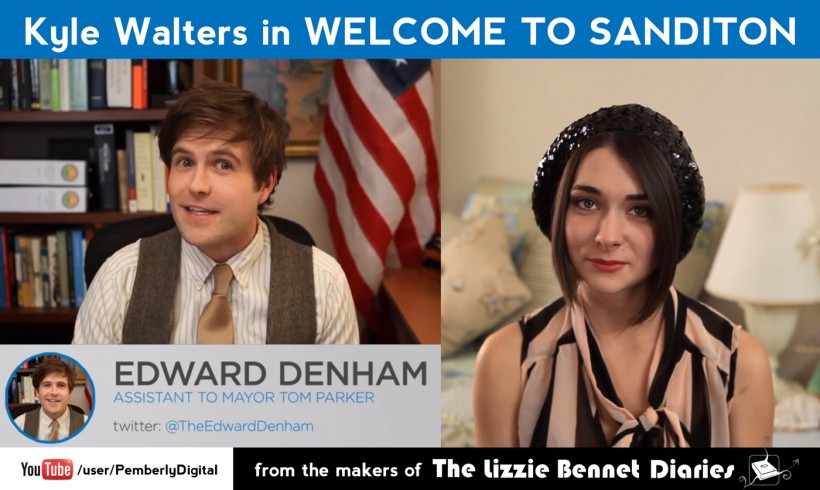 ---
Welcome…
Welcome to the adventures of Kyle Walters (that's me!) I love telling stories and furthering the joy of escapism.  So sit back, take off your shoes, and make yourself at home.  In addition to acting and filmmaking, I am a web designer and visual artist, which you can check out here.  I love hearing from people, so look me up on facebook, twitter, or instagram.  Thanks for taking the time to visit my website.  I hope your day today is the best day yet.