The Latest…
The fan-favorite, award-winning web series The New Adventures of Peter and Wendy is in pre-production for it's third (and final!) season.  I executive produced, co-created, and starred in the project (as the immortal man-child Peter Pan).  You can watch the first two seasons of the adventure right here:
---
I was Edward Denham in the transmedia webseries Welcome to Sanditon from Pemberley Digital.  Click below to view clips and get more information: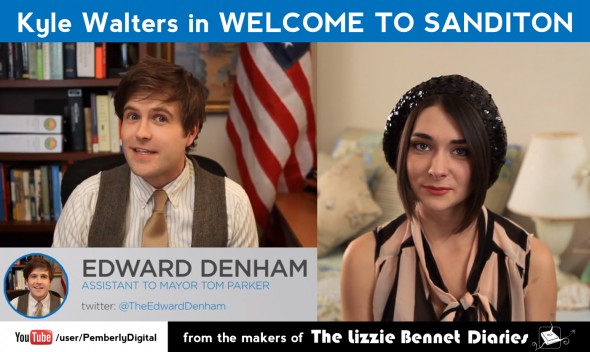 ---
Welcome…
Welcome to the adventures of Kyle Walters (that's me!)  I love telling stories and furthering the joy of escapism.  So sit back, take off your shoes, and make yourself at home.  In addition to acting and filmmaking, I am a web designer and visual artist, which you can check out here.  I love hearing from people, so look me up on facebook, twitter, or instagram.  Thanks for taking the time to visit my website.  I hope your day today is the best day yet.